Commitment to Contentment
 Inspiration and connection to the light, love and the power within
The way home to you is not in the heart, your head, or the life of another, it's finding your way into you. A commitment, a devotion to the journey into the deepest awareness to the power of all that is the miraculous gifts and tools of the everyday human. Learning to communicate the truth of what it is you seek is through knowing how to ask and then how to listen. Beyond this is patience and faith in witnessing the unfolding of truth in response to the request of asking.
We think our existences into realities instead of allowing God to present us the keys. "God's will" to use your will, "free will" to push in the key and walk into your life, step into grace and into faith within the innate!
More than that it's sitting in the power with the deepest level of self and unconditional love. During the 7 Week Power of Prayer Corrie is sharing her prayers and guiding you through the journey of devotion to a deeper relationship with self, love, and light. The power of asking with intention and not demanding with time and a particular outcome because what if what you are asking for is less than what there really was in the plan of your inheritance and abundances upon earth?
Through prayer we ask. In meditation we listen and choose gratitude over gratification.
Corrie has allowed her life to evolve through a devotion and a connection to the divine and holy realms. A vision through an awake dream started a journey to the Mystic she is today.
A Channel who has a personal and deeper relationship through healthier, committed habits.
You are invited to join Corrie as she shares with you her personal journey and prayers of asking, understanding, and surrendering into the power of love. Cradled in the arms of the divine and devoted to stepping into the power within you. 

"I have found the seven keys that opened my doors but this is my house and it is not yours. The way home to you is not built in me it is within you. I give you the guidance and the first key and then it's up to you to devote into the truth and discovery of you!"
Much Love, Corrie  
Watch the Video Clip to learn more

Testimonials
"Learning to ask through the Power of Prayer has been an incredibly empowering journey and I smile with such joy as a feel the shift it has created within my heart and mind. The Power of Prayer has taught me the beauty of opening up to receive what is so freely given by the universe but what we all too often subconsciously block. Through this 7 week devotional to self I have found kindness, loyalty, understanding, compassion, and have ascended to the ability to now write my own prayers with the conviction of truly knowing it will be answered in the way that serves my highest good. Thank you Corrie for guiding through and showing the way."
Lisa R

Author and Creator of the More Than Existing™ book and self-actualization coaching program. Corrie, a woman who is keeping it real! She is blended in love and ancestral diversity, a woman of Mi'kmaq First Nations descent, blessed to channel the wisdom of the ancestors and the divine. A mystic, keynote speaker, certified psychic medium, oracle card reader, Reiki master and teacher, spiritual and past life healer, and so much more.
A business woman for over 30 years, she knows how to fail, fall, and get back up. Today she knows her worth, she knows what it takes to build a great team. Corrie's mission has always been to talk with people, not just to people. To make every voice and face matter, for we all have the same light within. She brings the guidance of love from all in the spirit world, that we are here to experience the moment with awe, wonder, with faith, and not fear.
Today she is More Than Existing™ and after years of making women look beautiful from the outside in and being the unpaid life coach, she changed gears, stepped away, healed the wounded Healer in her, and started a movement to guide others through what she knows works to change themselves from the inside-out, move beyond the reflection of the fear, and into a life of More Than Existing™ a professional life/ business coach who truly walks the talk!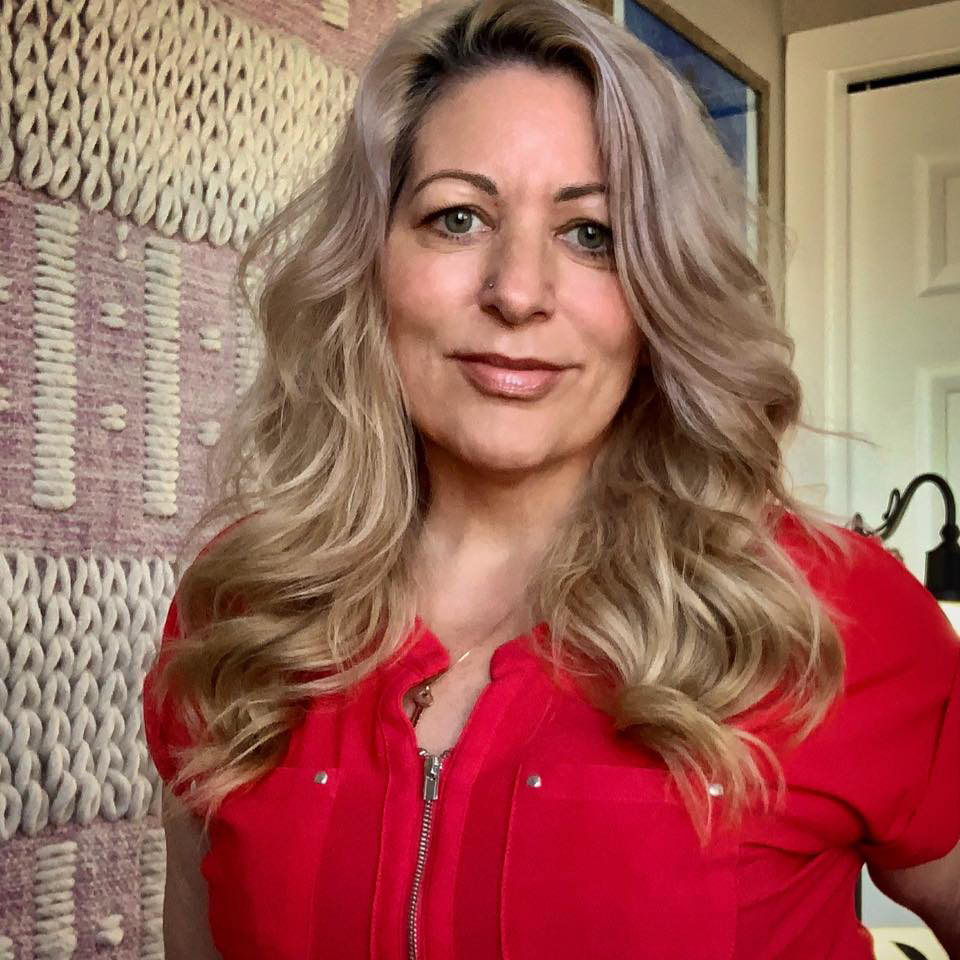 Check your inbox to confirm your subscription